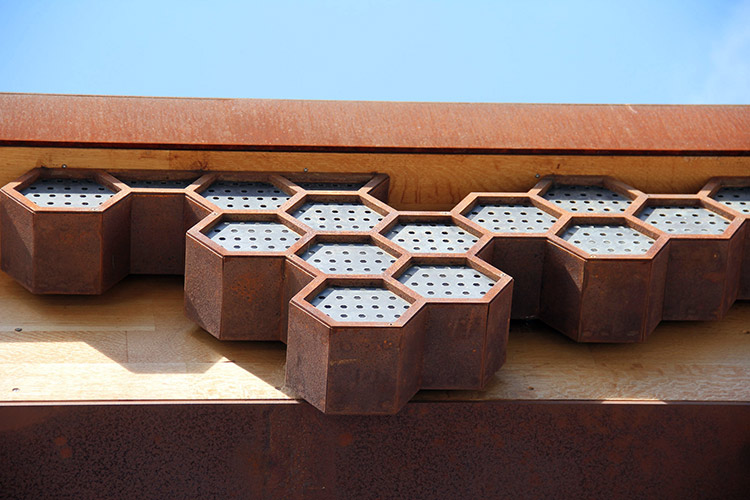 The month of May in Mason at Hive's neighborhood is full of exciting activities all month long. May is packed with the first ever Bay Bridge departing from Oakland, sipping sessions, pop-ups, trivia and more. Map out your month here:
May 2, Intro to Embroidery Workshop. Learn the basics to embroidery including basic stitching, knots and how to get your embroidery project mapped out.
May 3, Oakland First Fridays. On Telegraph Ave. from W. Grand to 27th St. 5:00-9:00pm
May 3, Drake's First Friday. Bring your friends and family to Drake's Barrel House every First Friday in 2019 to celebrate the work of local non-profits by enjoying local food and local beer!
May 3, HER PLACE II POP-UP. Join the Womxn of HER PLACE IS IN for a casual night of mingling and meaningful conversation with our community.
May 3-11, Art Route Oakland. Art Route Oakland is a FREE, fun activity and contest for all ages that encourages visitors and residents to explore over 30 art venues throughout the town.
May 4, 11, 18, 25: Cereal Cinema. Enjoy classic cartoons and bottomless cereal at The New Parkway.
May 5, Bay Bridge Half Marathon. Join the first Half Marathon ever departing from West Oakland and initiate a wide, fast and fun few miles before arriving at the entrance to the bridge path.
May 6, 13, 20, 27, Killer Queen Free Play Night. Get your fix and battle it out – happening every Monday at Emporium Oakland.
May 8, Sipping Sessions: Where the Wild Ales Are. Taste through 5 different beers, and talk about what the difference is between a wild ale and a sour ale, and how they both come to be.
May 9, Beginner Terrarium Workshop. In this workshop, May (aka The Plant Lady) will walk you through how to layer and maintain your own little plantscape.
May 10, Mystery Science Theater 3000. The New Parkway Theater presents a mystery episode of Mystery Science Theater 3000!
May 10, Mother's Day Celebration. Enjoy an afternoon of DIY flower arranging, personalized perfuming, tarot card readings, and shopping!
May 11, Second Saturday Art Murmur @ Botanical Sorcerers Gallery. Meet the artist and gallery operator and a random section of Art Appreciators from the community and beyond!
May 11, "Homecoming: Back To Our Roots" alaMar's 5 Year Anniversary Pop Up. In celebration of alaMar's 5 Year Anniversary, they will be hosting an exquisite 7 course prix fixe dinner.
May 11, Pop-Up Magazine Spring Issue. Pop-Up Magazine is back with a brand-new issue this Spring at the gorgeous Paramount Theatre!
May 14, Trivia Tuesday: Del Cielo Edition. Del Cielo Brewing Co. will be in the house hosting a special round of trivia and bringing in draft and cans for your enjoyment!
May 15, What The Duck! Comedy Series. Drake's Dealership hosts a popular monthly comedy night, sure to quack you up.
May 17, S+M Vegan at the Double Standard. Back on Oakland's best patio to serve up some tasty eats!
May 18, Saturday Crafternoon. A weekly casual arts and crafts maker meetup.
May 18, Wine & Whiskey. Wine & Whiskey is a dinner series hosted by Chef Satia of FiftySevenNorth. The evening comes alive with amazing food, music, art…accompanied by wine & whiskey pairings.
May 19, Akae Beka (Formerly of Midnite). Akae Beka will perform at The New Parish.
May 22, Moonlight Comedy: Stand Up Under the Stars! Each week features some of the best local and traveling comedians as seen on Comedy Central, HBO, MTV & Viceland.
May 27, Phantom of the Opera + live accompaniment. The New Parkway.
May 28, Little Feat at Fox Theater. Little Feat will perform at the historic Fox Theater in Oakland.