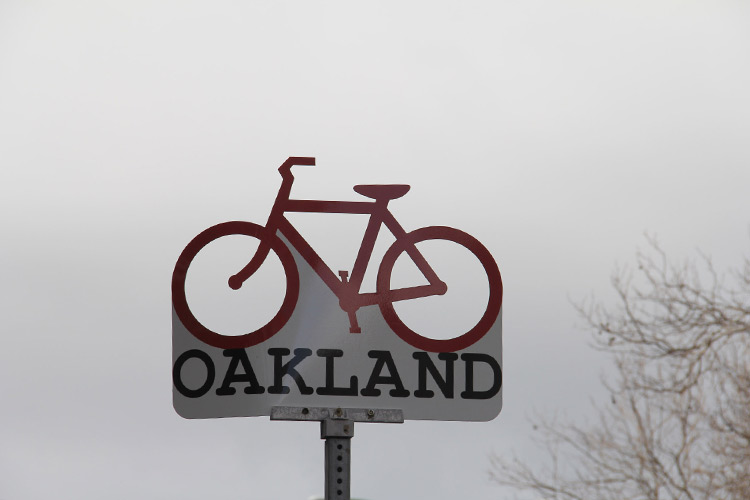 June brings summer and exciting activities all month long to Mason at Hive's neighborhood. June is packed with cereal cinema, cocktail creativity, bay pride, trivia and more. Map out your month here:
June 1, 8, 15, 22, 29: Cereal Cinema. Enjoy classic cartoons and bottomless cereal at The New Parkway.
June 1 & 3, Worlds of Ursula K. Le Guin. Worlds of Ursula K. Le Guin is a journey through the writer's career and her worlds, both real and fantastic.
June 2, Gin Joint Cocktails with Copper and Kings. Meet the gins of summer and learn more about Copper & Kings
June 3, The Cocktail Sandbox. Come showcase your cocktail creativity. Bring one unique drink ingredient and we will even give you the aux cord to share your jam.
June 7, Oakland First Fridays. On Telegraph Ave. from W. Grand to 27th St. 5:00-9:00pm
June 7, Drake's First Friday. Bring your friends and family to Drake's Barrel House every First Friday in 2019 to celebrate the work of local non-profits by enjoying local food and local beer!
June 8, PLAY on The Bay Pride Celebration! Cruise along the SF Bay with stunning views of the Golden Gate Bridge, Alcatraz Island and the iconic city skyline while dancing the night away.
June 13, Tay and the JangLahDahs, Helltones, Laura Weinbach, SapphireLung. A night of amazing musicians to kick-off their Pacific Northwest Release Tour and to celebrate the birth of Bloomin'.
June 14, Mystery Science Theater 3000. The New Parkway Theater presents a mystery episode of Mystery Science Theater 3000!
June 14, Artist Panel x Night Market. Includes a moderated panel and a local artisan night market. Local vendors and delicious food will be available for purchase.
June 15, 5th Anniversary HopFest at The Good Hop! Enjoy all hoppy beers on all 16 taps, all day long.
June 16, RBRM (Bobby Brown + Bell Biv Devoe). 4 The Love Of It Tour Bobby Brown + Bell Biv Devoe at Paramount Theatre of the Arts.
June 19, What The Duck! Comedy Series. Drake's Dealership hosts a popular monthly comedy night, sure to quack you up.
June 20-30, Frameline screens diverse high-quality films at theaters in San Francisco, Oakland, and Berkeley. Billed as the nation's oldest LGBTQ film festival.
June 23, Off The Vine – Wine Tasting and Art Show. Impact Hub Oakland hosts a wine tasting & art show.