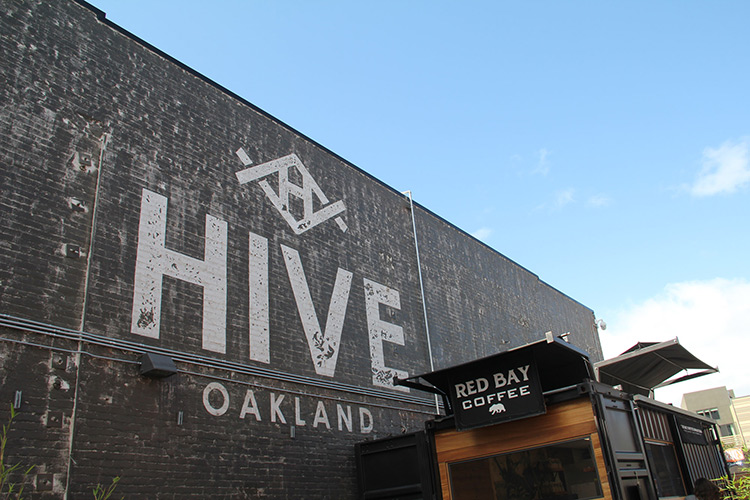 Fun in the summer sun! July brings an abundance of activities all month long to Mason at Hive's neighborhood. Map out your month with Mezcal tasting, First Fridays, self-care expo, and more.
July 3, Mezcal Tasting and Artesanias. Guests will be learning about how Mezcal is made as well as some new and unique ways to mix and serve Mezcal at Agave Uptown.
July 4, Mighty Real + Elements Day Party. With David Harness, Nina Sol & Patrick Wilson in The New Parish courtyard.
July 5, Another First Friday Party. 4 Years of memories all leading up to this special night in the big ballroom of Complex and celebrate the 4th Birthday.
July 5, BatchMade Market at Forage Kitchen. Learn everything you need to make delicious, plant-based meals in less than ten minutes.
July 6, SneakerPopUp 2019. The biggest event growing interactive platform in the Sneaker industry.
July 6-7, Burger Boogaloo. Hear dozens of indie garage-rock bands at Mosswood Park. Shop from food vendors and visit the beer garden.
July 6, 13, 20, 27: Cereal Cinema. Enjoy classic cartoons and bottomless cereal at The New Parkway.
July 10, Sipping Sessions: Blind Tasting Edition. Join in a Blind Tasting to test your craft beer palate.
July 12, Art is Women: Oakland First Fridays. On Telegraph Ave. from W. Grand to 27th St. 5:00-9:00pm.
July 12, Wine & Molé Pairing. Enjoy local made fresh mole and pair it with good wine at Agave Uptown.
July 13, Paquita la del Barrio, Leo Dan & King Clave. One night, 3 Latin music legends: Leo Dan, Paquita la del Barrio and King Clave share the stage for the first time at the Paramount Theatre.
July 14, Trap Yoga Bae ® Presents: TRAP DAY– Self Care Expo. Trap Day is an interactive all-inclusive self-care exploration experience at Impact Hub Oakland.
July 17, What The Duck! Comedy Series. Drake's Dealership hosts a popular monthly comedy night, sure to quack you up.
July 21, SHOP at Urban Air Market: Oakland. Featuring local artisans and designers, Oakland residents can enjoy this one day pop-up market and shop for locally made, high-quality, sustainable goods.
July 21, Walking tour: Long Lost Oakland. Expect an eclectic mix of stories on this two-hour walk that will begin and end in front of Oakland City Hall.
July 27, The Rosé Soiree. Sip On A Variety Of Roses, Enjoy Small Bites and Dance The Evening Away Under The Stars at Forage Kitchen.
July 27-28, Art + Soul. Enjoy blues & gospel music, a world dance festival, street performers, art vendors, a family zone, world cuisine, beer, and wine in Oakland next to 12th Street BART.