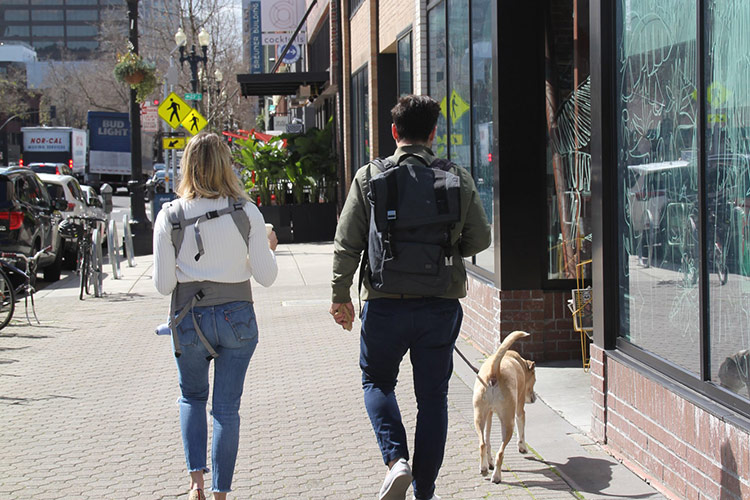 Autumn brings an abundance of activities all month long to Mason at Hive's neighborhood. Map out your month with movie nights, Oakland pride, and several reasons to get your groove and grub on.
September 1, Sunday BLISS Season Finale! Get out on the dance floor and help close out another wonderful season of Sunday BLISS.
September 2, 9, 16, 23, 30 Mondays are always Happy around here. Visit the hive's Calavera, you'll find the authentic foods, drinks, and décor of Mexico. Not to mention some killer happy hour specials all day Mondays. That's right – All. Day. Lucky for us, Calavera is steps from our front door!
September 5-6, King Crimson. Performing Two Nights at the Fox Theater in Oakland.
September 6, Oakland Pride & Korean Culture Fest! Kick off Oakland Pride weekend with a lineup of entertainment and activities celebrating our diverse and wonderful town in the leadup to Sunday's parade and festival.
September 6, BatchMade Market. This is your chance to taste what's cooking in Forage Kitchen – you to taste and feast on favorite chef recipes.
September 7, Hike + Yoga. Join Truve for a 2.4 mile hike with both flat, descends and some good muscle burning climbs. Andrea will lead yoga in the redwood grove.
September 7, Our celebrity chef neighbor, Tanya Holland of Brown Sugar Kitchen will be popping into the CIA at Copia in Napa on Sept 7th! Plan a trip with friends. Get your tickets and learn more here.
September 8, Oakland Pride Parade and Festival. The East Bay's premier LGBTQI Community Celebration and Festival that includes more than six city blocks of music + art + food + fun!
September 8, Beats, Breath & Brunch w/ Bekah. Join a Live DJ Yoga Class at Lost and Found Beer Garden.
September 13, Friday the 13th on Friday the 13th. Get your Friday night underway at the New Parkway!
September 17, The Art of Remembrance. The beauty of this show at Impact Hub Oakland ranges in seeing how we express and maintain our treasured memories.
September 18, What The Duck! Comedy Series. What the duck! Get your tickets now. Our neighbors at Drake's Dealership hosts a popular monthly comedy night every third Wednesday that is sure to quack you up! Get to the beer garden steps from our door at Mason Apartments! Uptown Oakland's freshest brewery taproom will have beer flowing and jokes cracking from some of the Bay Area's funniest up-and-coming comedians.
September 18, Learn to brew Kombucha! Are you a fan of kombucha? Learning to brew it yourself is easy, delicious and cheap.
September 19, Third Thursday Movie Night. Hang out under the stars, watch a movie, have a drink, eat some snacks at Forage Kitchen.
September 20, LUX: DJs DC & Lexx. Join Era Art Bar for some of the best hip-hop, funk, R&B, and soulful feel good music the Bay has to offer.
September 21, Pop-Up Magazine: The Escape Issue. Pop-Up Magazine is back with a brand-new issue this Fall at the gorgeous Paramount Theatre.
September 21, Brunch Pop Ups at The Crown: The Damel. What better way to spend a Saturday morning than with excellent food from an inspired local chef?
September 21-22, Eat Real Festival. Buy locally grown food, listen to music, attend cooking and tasting classes during the annual Oakland Food Festival at Jack London Square.
September 26, Hermitude World Tour. Hermitude are coming back to North America to bring a new show, new energy and a whole lot of new music.
September 28, Town Love Fest. The Good Hop is celebrating all things Oakland.
September 28, Holiday On the Moon. 2-day extravaganza at Oakland's gorgeous The UPTOWN nightclub.
Feel right at home. Mason at Hive offers for rent residences in Downtown Oakland! Our pet-friendly community combines luxury with modern living, boasting fantastic studio, one, two, and three bedroom apartments for rent all designed with you in mind.